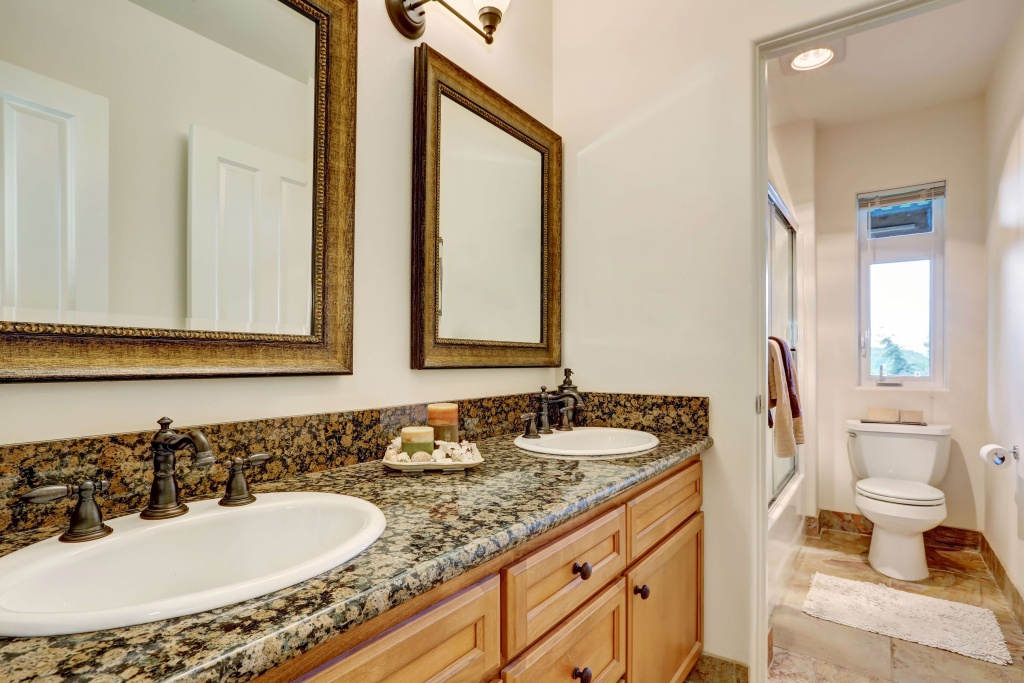 No bathroom is complete without the right fixtures, sinks and vanities. At The Bathroom Store, we can help you make the best choices for your bathroom's most important elements. From your choice of vanities to sink installation, our experienced team and high-quality products give you the options you need to create your updated bathroom.
Vanities
The right bathroom vanity should fit comfortably in your bathroom and provide you with the storage you need so that your countertops aren't cluttered. We can help you choose a vanity based on your design preferences and your bathroom's style for a seamless fit and a convenient addition to your new space!
Sinks
Your bathroom's sinks not only influence the design of your space but also the usability of your bathroom. From single sinks to double sink options, we make it easy to narrow down your choices and make your best pick. Our contemporary sink options can match virtually any style and are designed to be low-maintenance and accessible for daily use. Each sink installation is done by our trained professionals for a seamless fit.
Faucets
Complete your bathroom with faucets that complement your sinks and your overall bathroom design for a cohesive look between all your design elements. With our selection of faucets, we make it possible for you to choose your perfect design and color to put these essential finishing touches on your sinks for an impactful impression.
Learn More About Our Services
Updating your bathroom is a big decision that impacts your daily use of the space as well as your home's value. Is it time to consider a remodel? Contact The Bathroom Store today to schedule a free estimate at (701) 223-1008 or complete our contact form to get in touch with us!