We know the decision to remodel your bathroom is a big one. At The Bathroom Store, our bathroom remodeling contractors are here for you throughout the entire process because we know a hassle-free experience can make upgrading your home's most important spaces that much easier. Below is our process for delivering your brand-new bathroom!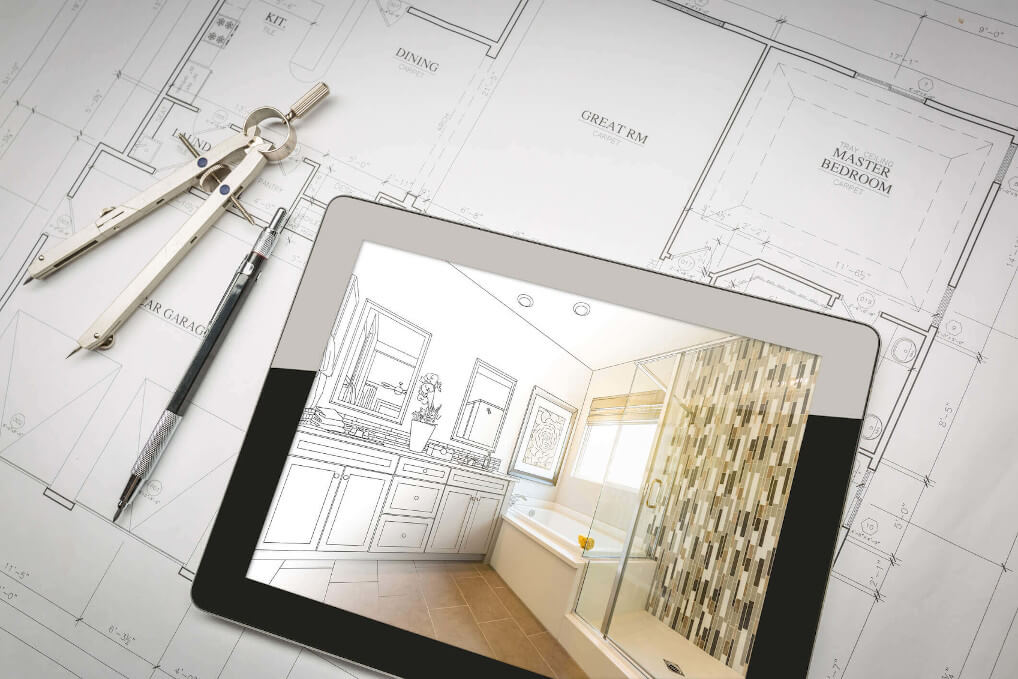 Step 1: Free Consultation & Estimate
Your first step is scheduling a free consultation and estimate. Our bathroom remodeling contractors will come to your home and assess your space, discussing what you'd like to change and what's important to you in your new space. We'll take some measurements and give you a detailed estimate for our services.
Step 2: Designing Your New Bathroom or Bathroom Upgrades
If you choose to move forward with us, we'll proceed with the design phase. This is where we redesign your bathroom's layout, discuss potential products and color schemes, and get an idea of your preferred flooring options. Our professionals design your new bathroom around your routine, storage needs and personal style.
Step 3: Choosing Your Products
Our team walks you through product selection. We feature high-quality products from The Onyx Collection, which features a hydrate crystal and polyester resin blend to deliver virtually indestructible shower and tub options. We also help you choose your tile, sinks, faucets, vanities and accessories to complete your new space!
Step 4: The Installation
When selections are made and the products are here, we schedule the installation of your new bathroom, which typically happens in just five days or less. Our bathroom remodeling contractors are diligent throughout the process, cleaning up as we go and ensuring everything is completed to our exacting standards.
Step 5: Cleanup & Walkthrough
Once your new bathroom is completed, we finish cleaning up and walk you through your new space. We want you to love your new bathroom or we don't consider our job done!
You're in Good Hands
Give The Bathroom Store a call today at (701) 223-1008 to begin the process of transforming your new bathroom. You can also fill out our contact form to get in touch!