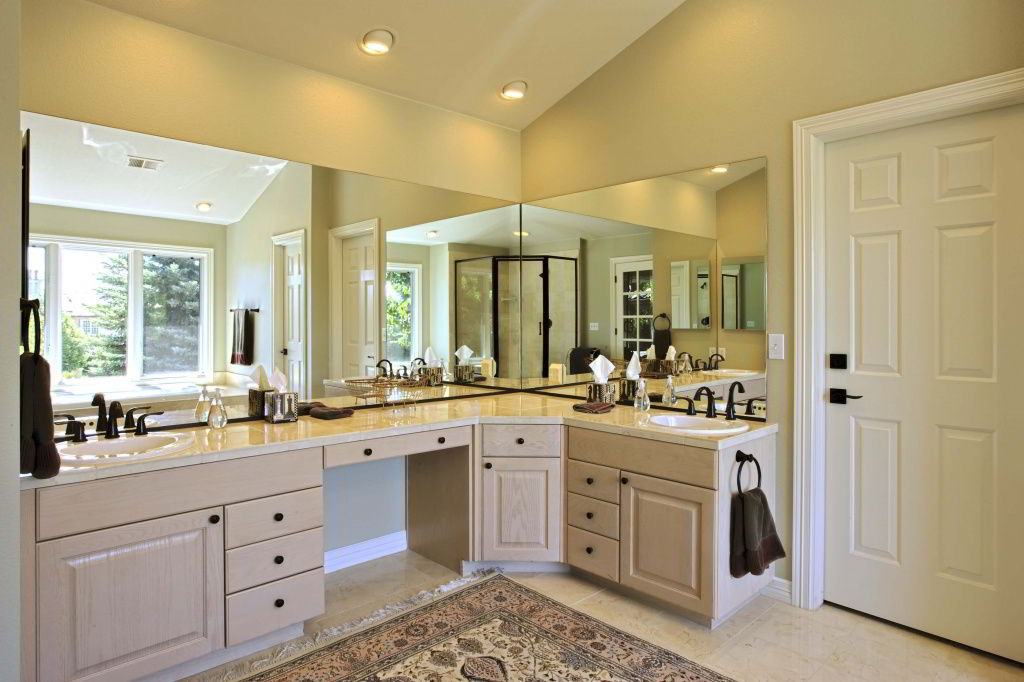 When it's time to upgrade your bathroom, the professionals at The Bathroom Store are here to help. Our team fully supports your bathroom remodel needs, whether you're looking for a shower installation or need a complete overhaul of your space. Our range of services makes your bathroom remodel hassle-free, and most of our jobs can be completed in just a few days!
Why Remodel Your Bathroom?
There are many reasons homeowners choose to remodel their bathrooms. Some of these reasons include:
You don't like the layout. The space could be awkward, inaccessible or just not what you need to fully utilize and enjoy your space.
The bathroom doesn't have the features you want or need. If you've always dreamed of having a soaking tub with jets or a walk-in shower with a built-in shower seat, our experts have the design expertise you need to create your new bathroom with the features you want and need.
Your bathroom is too small. Tiny bathrooms are often a challenge for accessibility and make your end-of-the-day relaxation or morning routine less than ideal. Let us reimagine your bathroom to create the space you need!
The tub or shower has to go. Whether you're having trouble getting your tub or shower to look completely clean or are tired of the dated tile, we can complete brand-new shower and tub installs to make your bathroom something you can be proud of.
Not sure if your bathroom could benefit from a remodel? During your consultation, we can discuss your needs to determine if a bathroom remodel would be the best choice for your space!
Get Started on Your New Bathroom!
Contact The Bathroom Store today to schedule a complimentary consultation with our team by calling (701) 223-1008. You can also complete our contact form to ask a question, request a quote or learn more about our products!