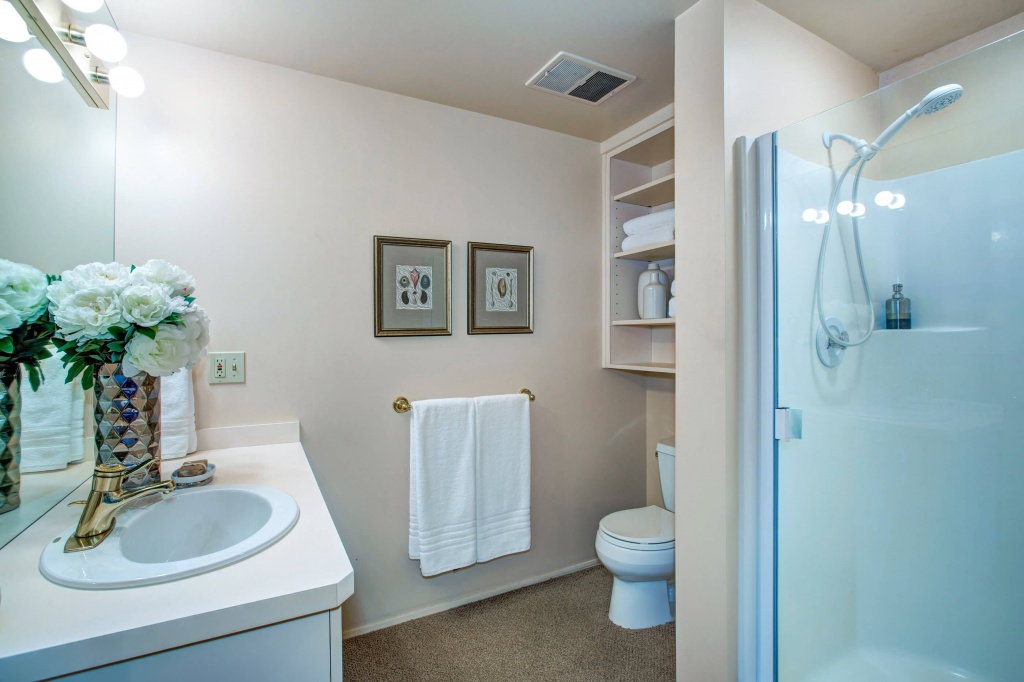 At The Bathroom Store, we know just how important your bathroom space is to you. Whether it's your master bathroom or your guest bath, you want your space to be a seamless part of the home you love. Our bathroom remodeling contractors work with industry-leading materials and bring unparalleled experience to your next bath renovation to give you the design, storage, accessibility and contemporary feel you're looking for. Many of our bathroom renovations can be completed in five days or less!
Based in Bismarck, our team serves South-Central North Dakota including Mandan, Wilton and Lincoln. Let us bring our expertise to your next bath remodel so you can love your bathrooms again!
We Work With You to Identify Your Goals
Our services allow us to accommodate your goals for your bathroom, and we proudly use all of our own employees outside of plumbing and electrical work. We offer:
Full-scale bathroom remodels. For when your bathroom's layout, outdated storage or tub-and-shower combination need to be updated with a completely new design.
New shower and tub installation. If you love aspects of your bathroom but need to replace your tub or shower, we can complete your new shower or tub installation for a seamless fit.
Floor installation. Our team can help you decide on the perfect new vinyl flooring for your bathroom to suit your style and transform the look of your space.
Featuring American-Made Products From The Onyx Collection
The Bathroom Store uses products from The Onyx Collection to bring you virtually indestructible bathroom upgrades with a lifetime guarantee. American-made and low-maintenance, The Onyx Collection features showers and tubs, wall surrounds, accessories and much more to complete your bathroom upgrades!
Schedule a Free Consultation With Our Team!
Your initial consultation and estimate with The Bathroom Store are free of charge! Call us today at (701) 223-1008 to schedule yours, or get in touch with our bathroom remodeling contractors using our contact form!