A bathroom remodel can allow you to make the most of your space, while also improving your home's value. Certain upgrades can give your bathroom a luxurious, spa-like ambiance.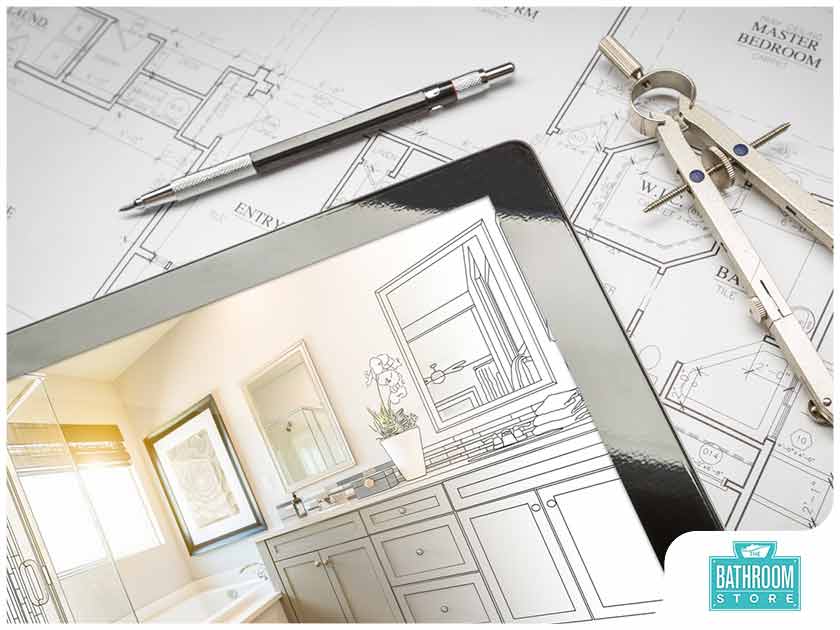 To help with your project, here's a quick bathroom remodeling checklist from The Bathroom Store:
Determine Your Budget
How much are you willing to spend on your bathroom remodel? Your budget will be your guide in making decisions about which upgrades to invest in. After you've determined how much you can spend and deducted the labor cost, you'll have an idea about what you can spend on tiles, fixtures, decor and extras.
Set a Realistic Timeline
Some people assume remodeling a small bathroom will only take a few days. This may be true in some situations but it's not always the case. The duration of your project mainly depends on the changes you're making. Depending on the upgrades and whether new plumbing is needed, the project can take a few days or up to several weeks.
When setting a timeline, you also need to consider how long it will take for the materials to arrive. Make sure that all the items you ordered have arrived in your home before the bath renovation begins. Planning time is especially important for households with only one bathroom as arrangements will need to be made for alternate bathroom use while the construction is underway.
Plan the Works Sequence
Accomplishing the job in a certain sequence can minimize both the chance of mistakes and the mess involved. No matter which part of your home you're upgrading, it's always a good idea to start at the top of the room. Your contractor should remodel the ceiling first, the walls next and then the floors. This sequence will prevent damage to your upgraded space.
Look for Hidden Problems
A professional will look for any issues in your bathroom and fix them before the actual remodel starts. Old homes are more likely to have hidden problems, such as water and structural damage, improper plumbing venting, a non-waterproof tile shower and more.
Balance Style and Functionality
With the help of an experienced remodeling company, you can achieve the perfect balance of style and functionality. When designing a bathroom, consider who will use the space and how the bathroom design will complement the rest of the house.
Take Note of the Measurements
When it comes to measurements, there are three major limitations you need to consider. You need to take note of the overall size of the bathroom, the location of plumbing pipes and electrical wiring, and the standard dimensions of bathroom fixtures.
Hire an Experienced Contractor
Remodeling your bathroom is not as easy as it looks on television or home improvement shows. It may involve complex operations, such as tiling, electrical wiring and plumbing. Hiring a skilled contractor will ensure the job is done right the first time, saving you not only effort but also money repairs due to mistakes. Keep in mind that when you choose to do the project yourself, you also need to purchase the right tools in addition to the materials.
Consider Smart Storage Solutions
Cabinets, shelving and other storage solutions are essential in keeping your bathroom uncluttered and clean. However, deciding where to put the storage can be challenging, especially in small rooms like the bathroom. Make sure there's enough storage in your bathroom for all your belongings and that the cabinets or shelves are easy to reach.
Turn to The Bathroom Store for exceptional bathroom remodeling and shower installation services. Call us at (701) 223-1008 or fill out our contact form to schedule a consultation.