2020 is far from over, but it has already been quite a year. Everyone is experiencing the so-called "new normal" during the COVID-19 pandemic, but this doesn't mean you have to hold off on remodeling projects. There's no better time to tackle a bath renovation than now, especially since families are spending so much more time at home these days.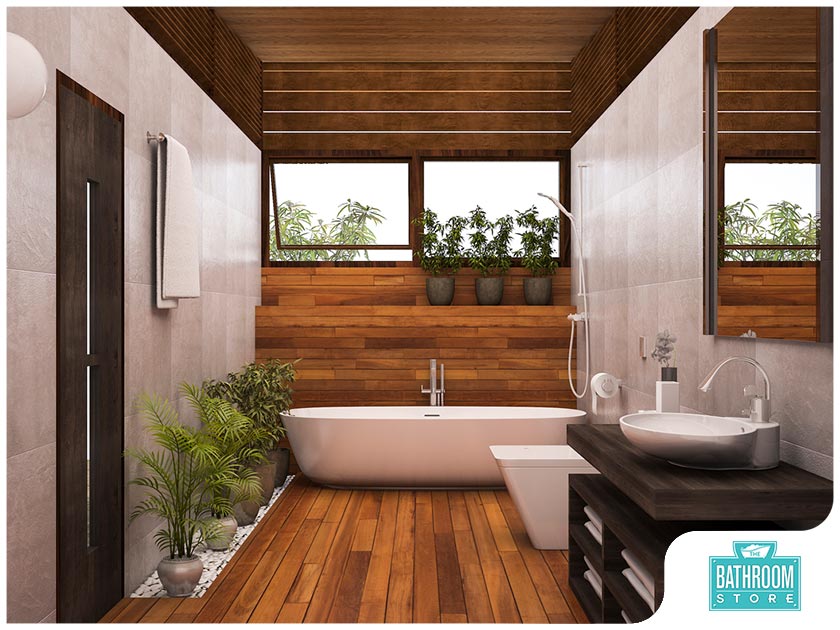 Bathroom Accent Wall
This section of your bathroom wall is made from a different material or color to contrast against the rest of the interior. It serves as a focal point for any fixture you want to highlight, whether it is a bathtub, shower enclosure or vanity. A variety of choices are available for an accent wall, including marble, natural stone, brick, mosaic tile and even wood.
Brass Fixtures
Brass offers a classic, timeless look for faucets and other bathroom fixtures. The copper alloy's golden luster is sure to age well even in a high-humidity environment. Brass accents can be used against white tile flooring or countertops to enhance contrast, taking your bathroom remodel to the next level.
Heated Bathroom Floors
No one likes stepping onto a cold bathroom floor during winter. Fortunately, heated floor technology provides an excellent solution. There are two variants: hydronic and electric. The former requires the installation of rubber tubes underneath the floor, while the latter utilizes a thin blanket-like panel that is controlled by a thermostat and timer.
At The Bathroom Store, our team is committed to transforming your outdated or inaccessible bathroom into a space you love. With our service, you can have a new bathroom in just a few days, featuring products from The Onyx Collection which are American-made and easy to install. Designed to integrate seamlessly together, Onyx products give you a complete selection of bathroom upgrades with a lifetime guarantee.
Count on us for your bathtub and shower installation needs. Call us at (701) 223-1008 or fill out our contact form to schedule a consultation.