Having a clear vision is critical to the success of a bath renovation project. Many things must be considered during the planning stage, from the overall design concept to the specific components you want to incorporate. Today, The Bathroom Store shares some quick tips to keep in mind when planning this project.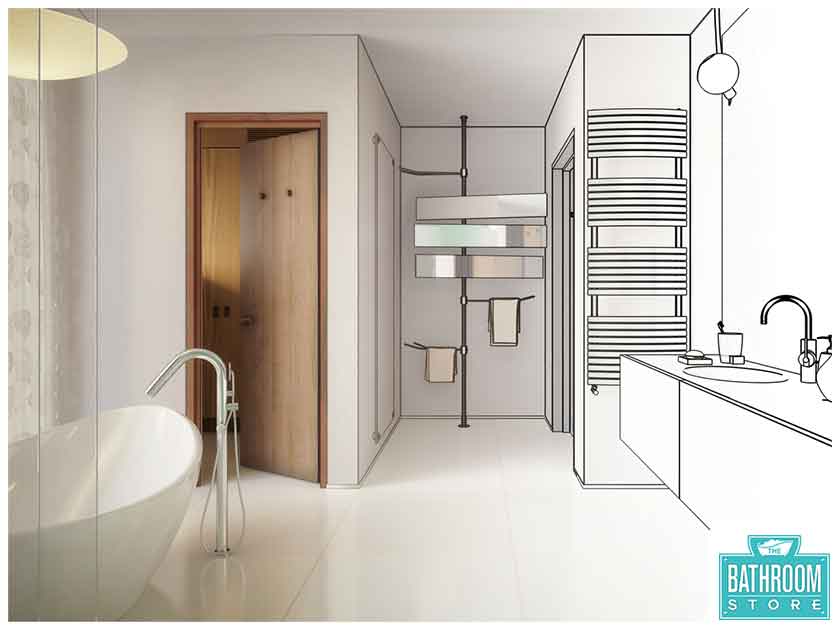 Set a Detailed Budget
Begin by setting your budgetary expectations.How much money are you willing to invest in this project? Factors that affect the cost of the remodel include the bathroom's size, whether any plumbing will need to be rerouted and the quality of the materials you choose.
Conceal the Toilet
As you plan the layout for your bathroom remodel, choose a design that helps conceal the toilet. In other words, don't let it become the first thing you see when you open the door as this is not aesthetically pleasing. Instead, you can make your new vanity or bath the main focal point.
Choose Lighting Carefully
Incorporate various types of lighting, including ambient, accent, task and decorative lighting. Talk to your local contractor about getting the lighting right. Thetype, intensity and arrangement of the lighting fixtures will have a big impact on the overall ambiance of the space.
Invest in a Few High-End Materials
Give your bathroom a luxurious vibe by adding a few high-end materials to a small portion of the space. Look at wall and floor coverings, countertops and other fixtures on the higher end of the spectrum. You might be surprised to learn that at least one or two of them are within your budget.
The Bathroom Store is the leading bathroom remodeling contractor in the local area. We offer shower installation and tub replacement services. Give us a call at (701) 223-1008 today or fill out our contact form to request a free estimate.