The tiles you'll choose for your bathroom can make or break the appearance of the space. The right tiles can help you achieve the style you're going for with your bath renovation, while also improving the bathroom's functionality. However, with all the tiling options available today, making a decision can be challenging.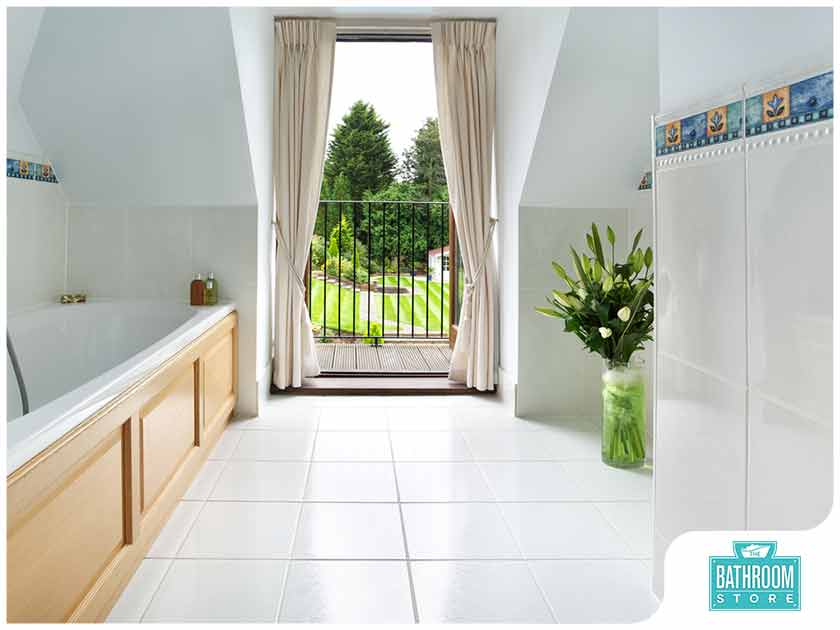 To help you pick, here's a list of popular bathroom tile materials and their pros and cons.
Ceramic Tiles
When sealed properly, ceramic tiles are one of the most durable bathroom tile options. You can install these tiles on both your walls and floors for a unified look. This material is low-maintenance, cost-effective and comes in a wide range of styles and colors.
Porcelain Tiles
If you're looking for long-lasting and strong tile material, you should consider porcelain. Aside from being extremely durable, this material also resists water, scratches and stains. It's available in various colors and can also be made to resemble natural stone or wood. You can choose a high-gloss or matte finish, depending on your personal style.
Marble Tiles
Another option you should consider for your bathroom remodel is marble tile. Marble is great for adding texture to your bathroom design because of the veins that run through the surface. This material works well in both traditional and modern styles. However, it must be handled with care and can be costlier than other materials.
Limestone Tiles
Limestone's neutral shades of grey, brown and beige will make your bathroom warmer and cozier. This material needs to be sealed properly when used in bathrooms because it's porous. However, its attractiveness and versatility will brighten and bring warmth to your space.
At The Bathroom Store, we are committed to providing you the best bathroom remodeling and shower installation services. Call us at (701) 223-1008 or fill out our contact form to schedule a consultation.